Conveniently situated in downtown of Taipei City, TTU can be easily accessed by bus and subway. Also, surrounded by stores, museums and restaurants, TTU members have plenty of opportunities to explore the rich, creative, lively, and colorful aspects of this Asian metropolitan city.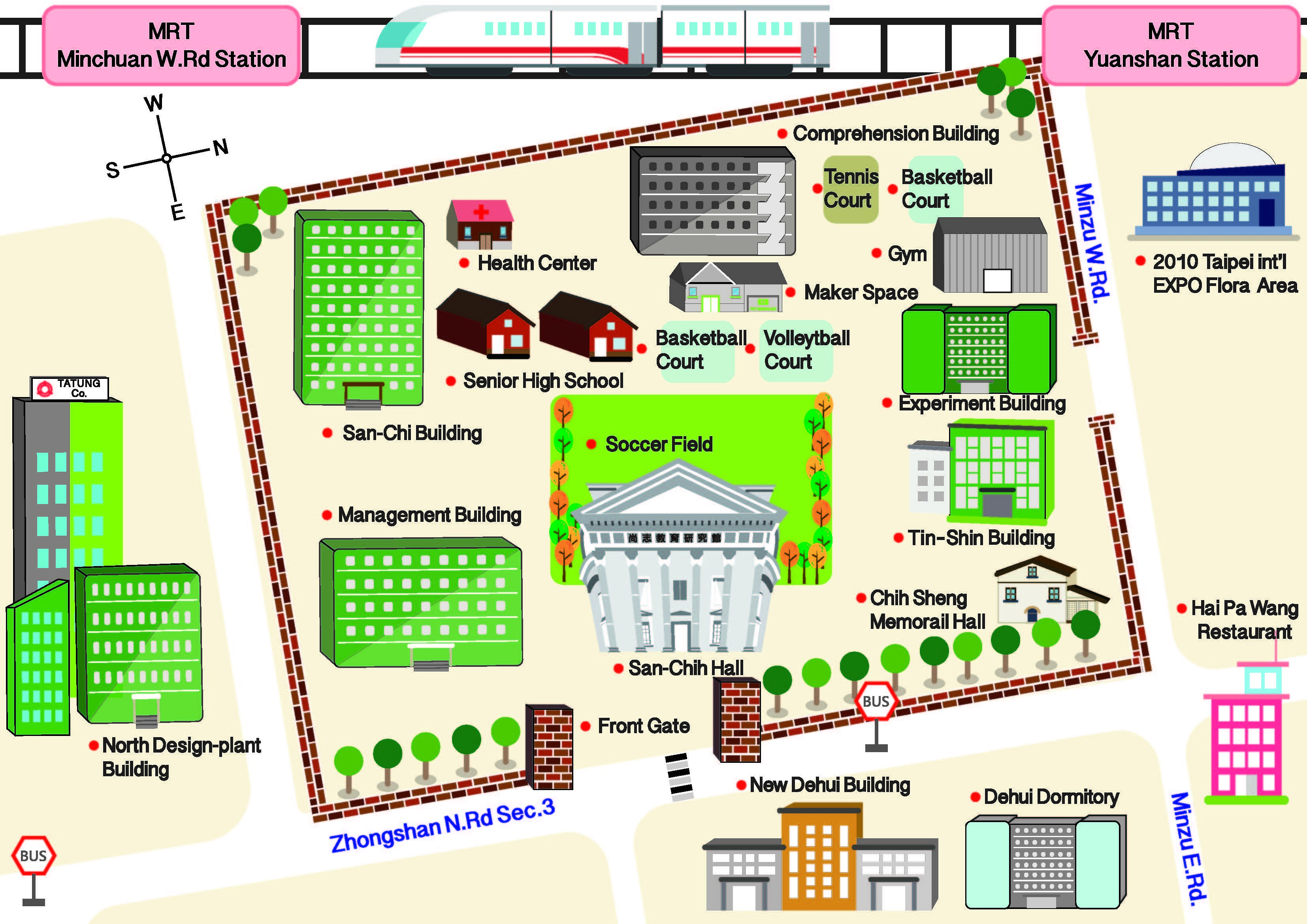 Brief description about the route from Airport to Tatung university
(1) Bus
After exiting the Immigration and the Customs , look for signs stating "To High Speed Rail/Bus Station"(高鐵/巴士乘車處).
Take the " Kuokuang Line 1841" bus , get off at "MRT Minquan West Road Station" bus stop.
Walk straight up Zhongshan N. Road, It takes about 10-15 minutes walks to Tatung University.
(2) Taipei Metro system/ MRT
Tatung University is near Minquan West Road Station(Tamsui-Xinyi Line;Red Line) , you can take the Taoyuan Airport MRT ,
get off at the Taipei Main Station and transfer to Minquan West Road Station.
Here is a short video showing you the route from Minquan West Road Station to TTU for you reference.
(3) Taxi
You can also take a taxi from airport to Tatung University directly. It costs about NTD. 1000.
Address: No. 40, Sec 3, Zhongshan N. Rd., Taipei, Taiwan (台北市中山北路三段40號 大同大學)